---
A first for Witney, this 11-acre area is now being managed by Witney Woodland Volunteers following an initial 10-year agreement in August 2010 with West Oxfordshire District Council. We have negotiated a further 10-year licence which now extends to 2030. Our approved plan is to manage and develop the land actively and to improve it as an environmental resource for the benefit of the wildlife and local residents.
The site has a central grassed area (pale green on the plan), surrounded by mounds planted with mixed woodland species.
Improving the wood will take many years, but we have already made great strides, with autumn mowing, litter picking, weeding out invasive plants and pruning shrubs and trees where needed.
We have planted a selection of hedging, hardwood trees, woodland trees, wildflower areas and an orchard of fruit trees. There will follow many years of woodland maintenance in line with our long-term management plan.
Oak bench seating has been provided in three locations, and a log seating area (also suitable for picnics) offers an outdoor classroom for local schools.
Considerate dog walking is encouraged. There are bins at the north and south entrances.
Parking
For North Entrance: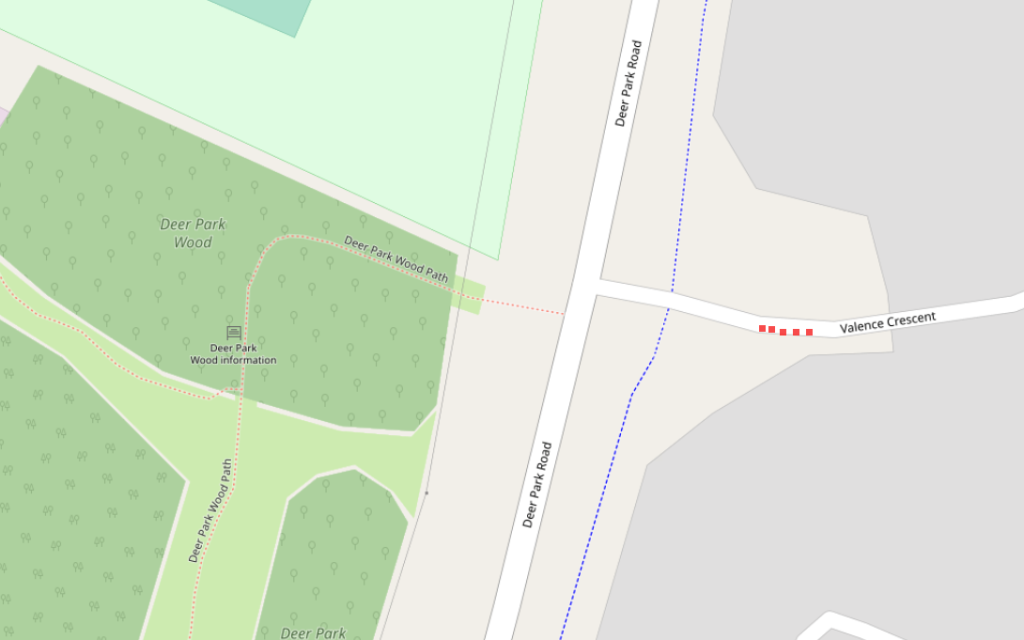 Valence Crescent is opposite the wood. Please be considerate to our neighbours!
For South Entrance: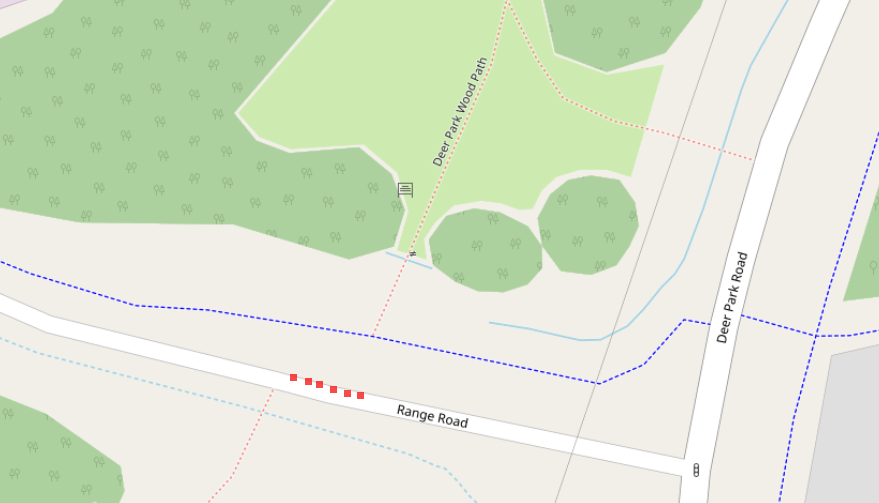 There is room for several cars away from the junction where the roads widens.
---
---
On April 4th 2017, we installed two new notice boards at Deer Park Wood:
The information board can be seen here – click on the image for larger size.